Man trapped by carwash at Frilford Heath petrol station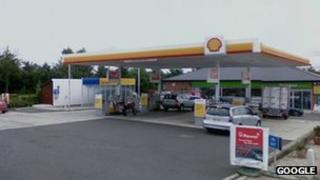 A man became trapped while attempting to use an automated carwash at an Oxfordshire petrol station.
He is believed to have left his car to enter the start code at Frilford Heath petrol station on Sunday morning.
The equipment began working, trapping him between the carwash frame and the car. He was released by firefighters cutting away the car door.
He was treated for minor injuries. The fire service blamed "user error rather than malfunction".
An Oxfordshire Fire and Rescue Service spokesman said firefighters had used specialist hydraulic cutting equipment to release the man's trapped foot and relieve pressure on his chest.
He added the carwash had automatically stopped when it detected something was blocking the mechanism and the man was "extremely lucky to avoid serious injury".