£6,500 thatched wendy house up for sale in Faringdon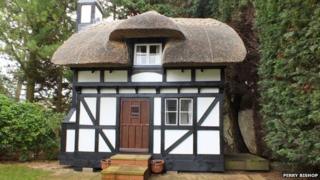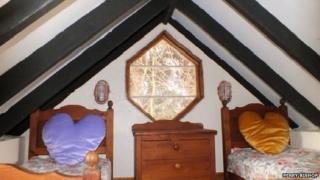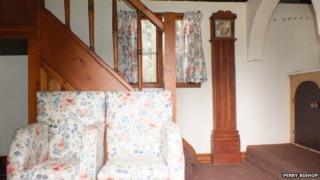 A two-storey wendy house has been put on the market for £6,500.
The pint-sized thatched cottage in Shrivenham, Oxfordshire, is fully furnished with two beds, armchairs, and a grandfather clock.
Estate agents Perry Bishop said the 2.7m (9ft) by 1.7m (5ft 6in) building was the "perfect hideaway for little people".
"The wendy house is only suitable for small children as it has very restricted headroom," a spokesman said.
It has a working sink when connected to running water, and wall mounted lights.
Wendy houses get their name from the little house built by the Lost Boys for Wendy Darling in J. M. Barrie's Peter Pan.