'Concerns' over Witney post office relocation plan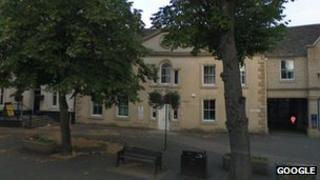 Councillors in west Oxfordshire have expressed "huge concerns" about the proposed relocation of a "well-used" post office.
The district council said it was writing to the Post Office about the planned relocation of the Witney branch into WHSmiths in the shopping centre.
It added it had not received details or layout plans, despite a request.
Post Office said plans would not be finalised until the outcome of a public consultation was decided.
Councillor Richard Langridge said the authority was concerned about the "detrimental impact" it could have on users.
He added it was "difficult to see" how it would retain and deliver its current services in a "much smaller space".
A Post Office spokesperson said if the move goes ahead there would be "adequate space" for its customers.
Witney is one of 16 branches across the country which could move into the stationers' stores as part of a new deal announced in October.
Consultation on the plans closed on 25 November.