Oxford's Temple Cowley Pools site to be sold for housing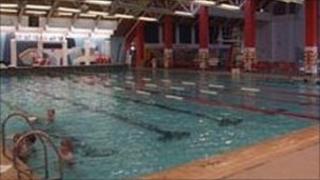 The site of a public swimming pool in Oxford is to be sold for housing, the city council has confirmed.
Temple Cowley Pools will not be sold or demolished until the city's new £9.23m swimming pool at Blackbird Leys has opened.
In 2010, campaigners trying to save the pool had their 10,000-signature petition rejected by the authority.
It said it was outdated and too expensive to run and confirmed it would go ahead with plans to shut it.
Labour councillor Mike Rowley, board member for leisure services, said: "The site is being advertised now to ensure that there is enough time for the consultation and any planning issues that arise to be sorted out.
"The sale process has been designed to ensure that the council gets best value for the people of Oxford, as well as ensuring a well-designed scheme."
A new eight-lane, 25-metre pool in Blackbird Leys is currently being built by construction company Willmott Dixon.
Nigel Gibson from the Save Temple Cowley Pools campaign said the council was "destroying" a much-loved community facility but the announcement was "not unexpected".
"It's extremely disappointing that the city council continues to ignore the feelings of local people," he added.
"We want to work with the council to refurbish and maintain Temple Cowley Pools and the fight continues."