West Oxfordshire councillor Steve Hayward resigns live on air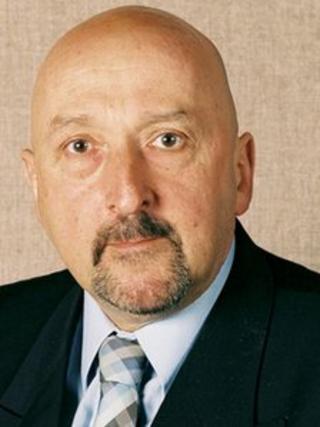 A West Oxfordshire councillor announced his resignation live on radio despite defending his ability to do the job while living 8,500 miles away in Asia.
Steve Hayward was speaking to BBC Oxford about representing Ducklington at the Conservative-led West Oxfordshire District Council.
Mr Hayward, 59, has been living in Thailand since June but still claimed a basic allowance of £4,350 a year.
"I shall contact the officer straight away," he told Malcolm Boyden.
"That will sadly leave the people of Ducklington [without a councillor]. I will forward it [my resignation] as soon as possible," he added.
"At the moment I'm still trying to set up my business. I don't want to come back, not because I don't love my country."
A spokesman for West Oxfordshire District Council said: "Councillor Hayward has not yet notified us officially of his resignation."
The former Mayor of Witney was serving as an independent councillor and admitted he had attended one meeting since leaving the country in June - a cabinet meeting in November.
But Mr Hayward said he was willing to come back for any other council meeting which he "deemed important" and would not claim travel expenses.
'Contract of trust'
He said: "I have been doing a lot of work this year. I probably have done more work this year than most years.
"I've been quite happily doing work for the constituents, and for all the other people who have contacted me from West Oxford, on things like email, Skype and the telephone."
Simon Hoare, Conservative county councillor for Witney West and Bampton, and a councillor at West Oxfordshire District Council, said it was an "unsatisfactory situation".
"I think as local government councillors we have to do not just what is right, but what looks to be right and feels to be right," he said.
"I think in these circumstances, not withstanding the use of technology, that it slightly breaks the contract of trust."
Mr Hoare said local communities were right to expect their representatives to be serving them from within their areas.
Mr Hayward, who has been a councillor since 1987, was first elected as representative for Ducklington in 1999.
He resigned from the Conservative party last year and was deselected from his county council seat.