Temple Cowley Swimming Pools listed as community asset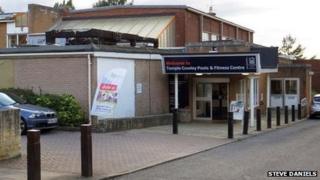 Campaigners trying to save a public swimming pool in Oxford have been given the right to try to buy it.
Temple Cowley Swimming Pools, which were earmarked for closure in 2010, have been listed as an "asset of community value".
Oxford City Council is building a new pool in Blackbird Leys to replace them and wants to sell the site.
Campaigners, who nominated the site to be listed last month, now have six months to submit a bid to buy it.
Nigel Gibson, from the Save Temple Cowley Pools campaign which argues the site is a "vital part of Oxford's fabric", said it had "all sorts of sources" for funding, from individual private investors to developers, making a business plan that "stacks up".
In 2010, the group's first of seven petitions, which was rejected by the council, attracted 12,000 signatures.
The authority said the site was outdated and too expensive to run, and in January announced it would be sold for housing.
A new eight-lane, 25-metre pool in Blackbird Leys is currently being built to replace the pools.
The authority said the site would not be sold or demolished until the city's new £9m pool opened.