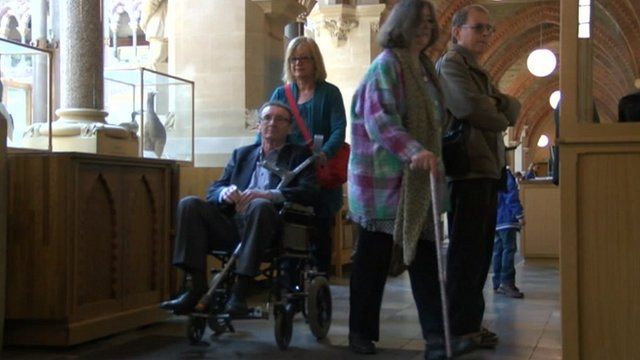 Do Oxfordshire attractions welcome disabled customers?
17 April 2014 Last updated at 21:59 BST
Many tourist attractions in the UK are failing to do enough to welcome disabled customers, according to a disabled charity.
Vitalise says some venues are difficult, or even impossible, for people using wheelchairs to visit.
The BBC's Sinead Carroll looks at how accessible attractions in the Oxfordshire area are.