Jailed ex-Vale councillor John Morgan told to pay £5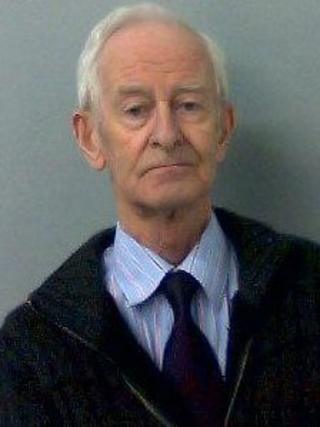 A former Conservative councillor who stole thousands of pounds from a 92-year-old woman has been told to pay £5 in compensation.
John Morgan, 75, of Highclere Gardens, Wantage, Oxfordshire, was jailed for five years in January for stealing £154,000 from Beryl Gittens, from Berkshire, between 2004 and 2012.
Morgan gambled most of the cash.
At Oxford Crown Court on Thursday £5 was awarded to the family of Mrs Gittens, who has since died.
During Morgan's trial, the court heard he spent the majority of the cash on gambling slot machines at service stations and in Las Vegas.
Suspicions were only aroused after Mrs Gittens' death when there was not enough money to pay for her funeral.
Morgan was a Conservative Vale of White Horse member at the time.
He resigned from the Tory group after being found guilty in December.