Oxford Stadium homes plan appeal withdrawn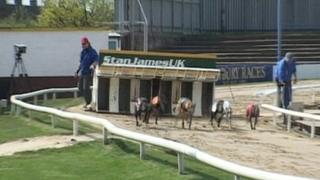 The owner of Oxford's former greyhound stadium has withdrawn its appeal after plans to demolish it and build 220 homes at the site were rejected.
City council planners voted against the proposals in January, and an appeal to the Planning Inspectorate was due to go ahead in September.
Owner Galliard Homes said it was not "walking away" from the plans.
The Blackbird Leys track, which was also home to speedway, closed in December 2012.
Several businesses still operate on the site, which was listed as a conservation area in April.
A Galliard Homes spokeswoman said: "We are not walking away from this, we are just going to approach it from a different angle."