Oxfordshire homeless service cuts proposed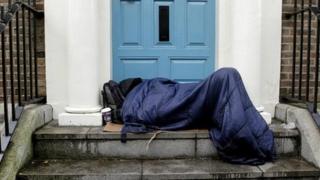 Oxfordshire County Council is proposing £1.5m of cuts to domestic abuse and substance misuse services used by homeless people.
Its housing support service, used by about 900 people, lost 38% of central government funding four years ago.
The council proposes to keep all hostels open but axing substance misuse treatment funding and a domestic abuse helpline.
Oxford Homeless Pathways said it accepted cuts had to be made.
The charity had launched a petition last year after the search for 38% of cuts was announced, stating it would "devastate the current network of homelessness services".
But project manager Simon Pitkin said the charity now hoped funding would come from other council budgets so that services would not be entirely shut down.
The county council said it had subsidised the housing related support service since 2010 after the reduced government funding.
A 12-week consultation, ending on 17 September, is asking people to comment on whether the amount of savings are in the right areas.
The proposals also include reducing the amount of hostel-based support.
Mr Pitkin said: "Obviously all cuts are of concern but we are going to work with the council over the consultation period".
In February the county council approved £64m of budget cuts over the next four years.