Abingdon Country Market to close after 65 years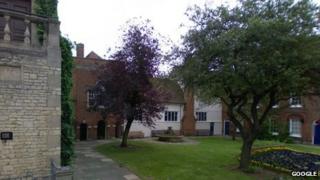 An Oxfordshire market is to close after 65 years of business because of falling trade.
Abingdon Country Market, also known as the WI market, runs every Friday the Roysse Room in the town's Guildhall.
Town clerk Nigel Warner said: "It's simply that they're not getting enough customers through the doors."
The final market will take place on Friday. Some stallholders will continue to trade at the farmers' market on the third Friday of each month.
Mr Warner said: "In 2005 they were making a four-figure sum in cakes alone, but looking at figures today the turnover is about £300 a week. The footfall is down.
"We are really very sad. You get a fantastic selection of local produce from cakes through to eggs, plants, cards and all sorts there."
Mr Warner denied speculation that the market was closing because of high rents.
He said: "The rents on the Guildhall are very reasonable - they're paying £45 a week, which covers them for three hours in the Roysse Room and there are quite a lot of things we don't charge for.
"They have free use of the kitchen and the annexe, the Guildhall car parking spaces, we store things, they get use of the hot water and, if you look at the rent, it's very reasonable and it is heavily subsidised.
"It's like so many things, I think we all expect to see facilities running but, if you don't use it, you will lose it."