Aston village post office moves to church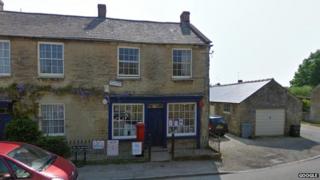 An Oxfordshire village post office is to close with services being moved to a local church three days a week.
Aston Post Office is to close at the end of the month following the resignation of its postmaster.
Post Office is proposing a facility at Cote Baptist Church, which will be run by Minster Lovell's postmaster for nine hours a week.
The office will be open Mondays and Wednesdays from 09:00 to 12:00 and on Fridays from 12:00 to 15:00.
Post Office is holding a consultation on the plans but the alternative arrangements are being introduced before the consultation closes to reduce the time the village is without services.
The final date for submissions is 22 August.
Post Office field change advisor Graham Simmons said: "We understand how important having a Post Office is to residents in Aston and we are confident the hosted outreach service will meet the needs of the local community and secure services for the future."