Culham £15m robotics centre planned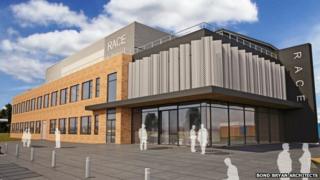 Construction of a £15m robotics centre in Oxfordshire will start next year.
The Remote Applications in Challenging Environments (RACE) building, which was granted planning permission last month, will be one of the first major new developments at Culham Science Centre in 30 years.
It will be used to develop robots and technology for environments such as nuclear power stations and oil rigs.
The UK Atomic Energy Authority hopes it will create up to 300 jobs.
Project head Rob Buckingham said the development was "a sign of a renewed vision" for the area.