Oxfordshire councillors vote for 19% allowance increase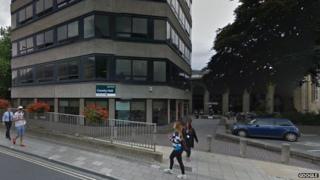 Councillors due to consider £20m of extra cuts have approved a 19% increase in their own allowances.
Oxfordshire county councillors voted for the increase ahead of a meeting on proposed cuts to services.
Allowances will increase from £8,376 to £10,000, while the leader and deputy leader's allowances will go up from £25,130.88 to £29,000, and £16,753.92 to £20,000, respectively.
The council said the last full review of allowances was in January 2011.
It also said it had saved £117,000 last year by reducing the number of councillors from 74 to 63.
Of 61 councillors present at a meeting on Tuesday, 38 voted in favour of the increase, 20 voted against, and three abstained.
Conservative council leader Ian Hudspeth said there was "never a good time" to debate councillor allowances, but that the authority's were among the lowest of all county councils across the south of England.
He said an independent panel of three people had produced the recommendations on councillor allowances.
"Some allowances were cut or removed, whilst others increased," he said.
"It would not be correct to pick and choose which recommendations to take."
'Exercise restraint'
Five Conservative councillors - Kieron Mallon, Lawrie Stratford, Arash Fatemian, Michael Waine and George Reynolds - have pledged not to accept the rise.
In a letter to the Oxford Mail, they wrote: "Given the position of public sector finance, both nationally and facing Oxfordshire County Council, the important decisions that still await us and with many workers receiving limited pay increases, we feel it is important to exercise restraint at this time."
Areas affected by the latest £20m planned cuts, announced on Monday, include adult social care and children's services, including children's centres.
The county council said it needed to save the extra cash by 2018.
They came on top of £64m cuts announced last year, when Mr Hudspeth said children's centres were no longer under threat.
If approved, the new cuts would be implemented from next April until the end of March 2018.
The council's cabinet will consider the proposals on 16 December.