Plans for 350 homes on farmland in Banbury approved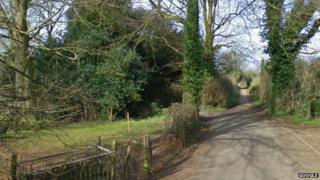 Plans to build 350 homes on Oxfordshire farmland have been approved.
The scheme, south of Banbury, had originally been for 400 homes.
The development, south of Salt Way and west of Bloxham Road, will include public open space, outdoor sports pitches and 105 affordable homes.
Salt Way, a bridle path which forms part of a medieval network of salt distribution routes between Droitwich and London, will be preserved, Cherwell District Council said.
Objections included concerns about traffic congestion in Bloxham Road, harm to the landscape and the loss of the green boundary between Banbury and Bloxham.
Planning councillor Michael Gibbard said, when considering applications, the council had to consider government policy on land supply.
He said: "If we ignore that advice and refuse, we can expect to have that decision overturned on appeal, which is what we have experienced with similar applications in that area."