First Bicester 'eco-town' homes expected in summer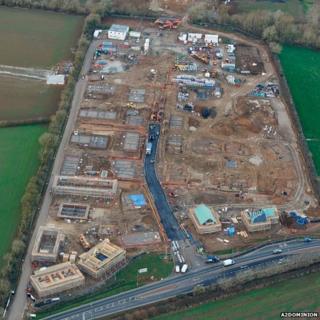 The first homes at a new "eco-town" in Oxfordshire are set to be completed in late summer, the developer has said.
A2Dominion's construction of the first phase of the NW Bicester development, known as the Exemplar, began in April.
Consultation on a document that will guide the layout of 6,000 planned homes at the site runs until 20 February.
A total of 393 initial homes are due to be completed within four-and-a-half years.
A2Dominion said the first residents would be able to move onto the site in the late summer, with 91 homes in total set to be completed by the end of the year.
Steve Hornblow, project director, also said a new partnership, which will run an electric car club and power points at the site, would be launched "in the next few weeks".
Details of the scheme are yet to be finalised.