Oxfordshire County Council leader 'hasty' in axing chief executive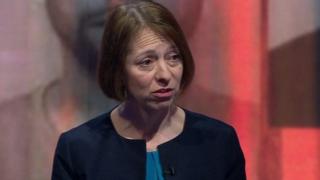 The leader of Oxfordshire County Council has admitted he may have "acted hastily" when he decided to axe the chief executive's post to save money.
The authority previously said Joanna Simons would be made redundant to protect frontline services.
Ian Hudspeth said he was reviewing plans after taking legal advice and following concerns raised by councillors.
"Leadership is about listening... I may have acted hastily," he said.
Mr Hudspeth, who is the leader of the Conservative-run council, added: "I am sorry this happened.
"I still believe the county council can operate successfully without a chief executive, but I accept concerns raised by council members about the risks.
"That is why it is right that we take more time to consider the options and include the views of all members.
"I acted with the best of intentions so the saving could be included as part of the budget process.
"The council faces unprecedented budget pressures, and we need to act boldly to reduce costs while continuing to deliver good services."
Ms Simons has previously attracted criticism because of her salary.
She has been chief executive since 2005, and resisted pressure to resign following the conviction of a paedophile ring in Oxfordshire, in 2013.