Road repairs after A420 embankment subsidence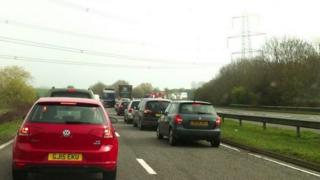 Part of a main route out of Oxford has been closed for emergency repairs after ground on an embankment began to slip.
A three mile (5km) section of the westbound A420 Cumnor bypass was shut for "public safety reasons", Oxfordshire County Council said.
It is thought defective drainage softened the ground next to the route causing it to slip by up to 40cm (16in).
Diversions have been put in place because of the closure.