Panel interviews Bishop of Oxford candidates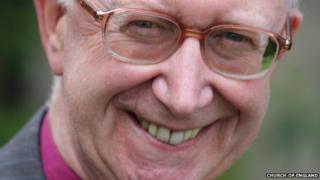 Interviews are taking place to appoint a new Bishop of Oxford.
The candidate will be selected by the Crown Nominations Commission, following meetings on Monday and Tuesday.
An announcement is expected in June, but it is unlikely the new bishop will take up office until the end of the year.
The Right Rev Colin Fletcher is currently serving as Acting Bishop of Oxford after Bishop John Pritchard retired in October.
The diocese, which covers Berkshire, Buckinghamshire and Oxford, said it was possible the next bishop could be a woman following recent legislation, but that "the key thing is we find the right person for the job".