Midnight rescue mission after man plunges 25ft from tree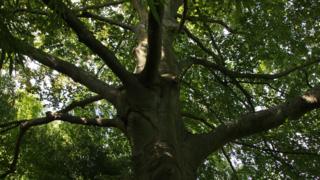 A police helicopter was drafted in to help rescue a man who fell out of a tree in the middle of the night.
Oxfordshire Fire and Rescue Service and paramedics were also called to a Dean Wood near the village of Woodcote, near Goring, just after midnight.
The man reportedly became stuck in dense woodland after plunging about 25ft (7.6m).
A National Police Air Service helicopter provided lighting during the two-hour rescue mission.
The man was taken to hospital with suspected spinal injuries but South Central ambulance Service said his condition was stable.
Police officers are set to question the man further as to what he was doing in the tree at that time of night.