Five things from BBC Oxford
It's time to catch up on some of the most memorable and popular news stories for Oxfordshire this past week in case you missed them.
1 Utah wants the Utahraptor
The US state of Utah and a church are among the new homes suggested for a life-sized dinosaur model being given away by a museum.
The Oxford University Museum of Natural History has offered the four-metre long utahraptor predator free to whoever makes the most convincing case.
It turns out there's been a whole load of submissions from people in Utah who want to own their state's namesake dinosaur.
Staff said they were "bowled over" by the response to their appeal and have received 199 requests in total.
2 Remembering WW1 hero Noel Chavasse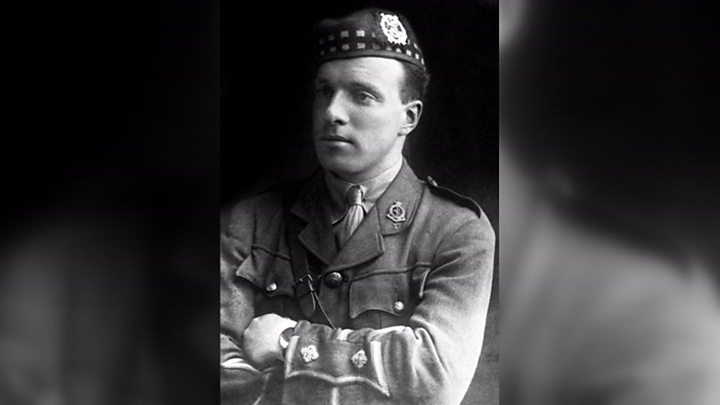 A memorial to honour the only man awarded two Victoria Cross (VC) medals for bravery during World War One was unveiled at a ceremony in Oxford on Tuesday.
Noel Chavasse received his first VC exactly 100 years ago in recognition of his actions as an army doctor during the Battle of Guillemont.
Under heavy fire he rescued about 20 wounded soldiers from the battlefield, including three men 25 yards from enemy trenches, and buried the bodies of two officers.
3 Ex-Top Gear presenter Chris Goffey slams mobile library cuts
Chris Goffey knows a few things about getting around on wheels, having co-hosted Top Gear in the 1980s and 1990s.
He now works as a driver for a mobile library service and has described Oxfordshire County Council's decision to axe it as an "absolute travesty".
"It's bringing literacy to the villages and to the young people," he said. "You can't put a price on that."
The authority said it was expanding its volunteer-based home library service for people with mobility issues.
4 Oxford Clarendon Institute fire 'started in toaster'
A large fire at a university building in Oxford's city centre is believed to have started in a toaster.
Part of the city centre came to a standstill as 20 firefighters tackled the blaze for several hours at the Clarendon Institute on Walton Street, which had spread from a second floor office into the roof space above.
Smoke billowed across neighbouring streets and Walton Street had to be completely closed.
Its cause is being investigated by a specialist team, but a fire service spokesman said it looked like it started in a toaster.
Thankfully no one was seriously hurt.
5 'Pigeon champ' gets lifetime ban
A pigeon racing champion has been handed a lifetime ban from the sport following allegations he cheated to win a race from France.
Eamon Kelly, 52, from Didcot, was accused of cheating in this year's Tarbes Grand National, a blue riband event.
He allegedly registered 14 birds for the race, but kept them at home while sending decoys to Tarbes, France.
National Flying Club chairman Philip Curtis called it a "very sad day for the sport of pigeon racing".