Shrewsbury homeless centre opens to sleepers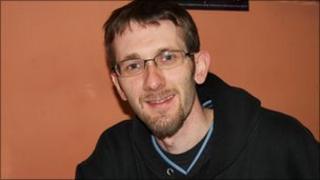 Five people stayed on the floor of a centre set up to help vulnerable people in Shropshire after temperatures dipped below freezing.
Tim Compton, manager of Shrewsbury Ark, said he took the decision to keep the venue open after discussions with trustees and the council.
However, he said he would not be able to keep the place open overnight during the next few days.
He has asked people to donate sleeping bags and warm clothing to the centre.
Mr Compton said he got the idea to remain open after going out on Sunday evening and giving flasks of hot soup and coffee to people he found sleeping rough.
After temperatures started to fall on Monday, he contacted trustees and Shropshire Council who agreed the centre, which offers, food and drink and showers for the city's homeless, to remain open.
He said some people may be forced to sleep back on the streets during the next few days but he hoped he would be able to supply them with hot drinks and warm clothing.
The council is also working to find people accommodation, he added.
In the meantime several schools in Shropshire closed on Tuesday due to the freezing weather conditions.
Temperatures in Shropshire are expected to remain below freezing over the next 24 hours with more snow expected.