Dawley 'rat-run' concerns expressed by residents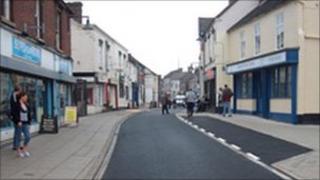 Residents have raised concerns that Dawley is being used as a "rat-run" by drivers looking for a shortcut.
Telford and Wrekin Council is now proposing to make some changes to the traffic priorities on King Street and New Street following a public meeting.
The authority said residents claimed traffic was using the town instead of travelling on the Dawley bypass.
The council has agreed to further develop current regeneration plans to try to address the problem.
The authority said it had "major regeneration" plans for Dawley in the next few years, including new sports and learning facilities and a supermarket.
'Views of residents'
At the meeting last week the council said people expressed a preference for placing restrictions on the King Street and Captain Webb Drive junction to restrict through traffic, except for buses.
Residents also said that the existing weight limit of 7.5 tonnes on King Street should be enforced.
A spokesman said, subject to the results of further statutory consultation, it is hoped that measures to address residents' concerns could be in place by the end of May.
Councillor Adrian Lawrence, cabinet member for the environment, said: "We have always said that we will take on board the views of residents in relation to changes we have made to the traffic system as part of the broader Dawley regeneration."