Transition Fund backs Shropshire charities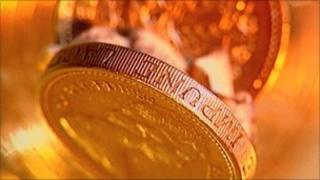 Two Shropshire charities have been awarded more than £100,000 through the government's Transition Fund.
Telford and Wrekin Council for Voluntary Services (CVS) was awarded £121,520 to support its work with community groups.
The Kingswell Centre, which supports families and young people in Oswestry, was awarded £22,500.
The fund was set up following the Spending Review, to help charities vulnerable to cuts in public spending.
Francis Maude, Minister for the Cabinet Office said: "Big Society will open billions of pounds worth of new opportunities for charities, but some need immediate support."
Spending cuts
Ella Sips from Telford and Wrekin CVS estimated the grant would only cover about half of the sum the charity expects to lose through the spending cuts.
Ms Sipps said: "We are going to be short and there will be cuts in what we are able to deliver."
Despite this, the charity said it welcomed the funding and that it would be used to restructure the organisation and look at ways to source additional income.
Ms Sipps said the charity hoped to increase donations and would look to set up a not-for-profit social enterprise.
Telford and Wrekin CVS work alongside community groups across the area.
Among other projects, the group supports young carers and families who have children with special educational needs.