Alcohol consumption controlled in Craven Arms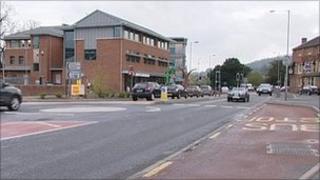 New laws have been brought in giving police more powers to tackle under-age drinking and anti-social behaviour in a Shropshire town.
People in Craven Arms face arrest if they cause a nuisance when drinking outside in a public place and refusing to stop when asked to do so.
They can face a fine of up to £500 as a result of the Designated Public Places Order.
Shropshire Council said the order was unusual as it covered the whole town.
The authority said the order did not mean Craven Arms would become "an alcohol-free zone" and it would not become a criminal offence to drink alcohol.
The order was "to be used solely to address nuisance or disturbance associated with drinking alcohol", it said.
An offence would only be committed "if an individual refuses to comply with a police officer's request to stop drinking", the authority added.
It said under the Criminal Justice and Police Act 2001, local authorities could designate an area that has experienced alcohol-related anti-social behaviour as a "public place".