Alternative Vote (AV) debate on BBC Radio Shropshire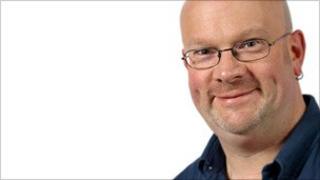 Shropshire politicians have said they fear the local turnout for a referendum on the Alternative Vote could be low.
The referendum on 5 May is being held to decide whether the country should use AV, rather than the current "first past the post" system, to elect MPs.
The date has been chosen to coincide with local council elections taking place in many part of the country.
However, in Shropshire, Telford and Wrekin is the only council holding elections in May.
On Monday 18 April, on BBC Shropshire, Jim Hawkins chaired a live radio debate on AV.
Jim was joined in the studio by Liberal Democrat councillor Heather Kidd (in favour of AV) and Ludlow's Conservative MP Philip Dunne (against it).
The radio debate is available online until Monday 25 April.
Mr Dunne said "I would say to those people who are wondering whether they should bother or not, 'This will have a profound impact on the way our country elects its politicians for many years to come'."
'Wedded to history'
Ms Kidd said: "It's not working for us [first past the post]. I would prefer the Welsh system, which is AV+, but if we throw this out now, nobody will look at it again for 20 years. We are now wedded to history."
"We have to do something about re-uniting the electorate with voting," she added.
Mr Dunne said: "It's about the principle of one person, one vote. This system [AV] is a backwards step for democracy. It allows some people to have their vote counted more than others."
All five Shropshire MPs have said they will be campaigning against AV. The one Labour and four Conservative MPs all contributed to the AV debate on BBC Radio Shropshire.
There were also contributions from local voters and Antony Green, an election analyst for ABC in Australia, one the countries currently using the AV electoral system.