Retuning needed for some West Midlands TV viewers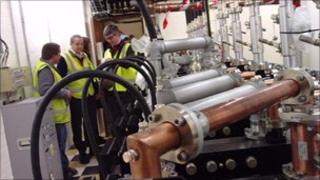 Some digital TV viewers in the West Midlands will need to retune this week as part of the digital switchover.
More than 600,000 homes will be affected, as analogue TV signals are turned off on 20 April.
BBC Two successfully switched over at the Wrekin, Ridge Hill, Lark Stoke and Bromsgrove transmitters on 6 April, and all other channels will now follow.
TV viewers using Freeview, BT Vision or Top Up TV should re-tune on Wednesday, Digital UK said.
The organisation is co-ordinating the country's move to digital-only TV. Radio will not be affected by the current scheme.
The April switchover will have the greatest impact on viewers in Shropshire, Herefordshire and Worcestershire.
Other parts of the West Midlands, served by the Sutton Coldfield, Brierley Hill and Malvern transmitters will not lose analogue signals until September.
People receiving TV signals by satellite or cable will not be affected by the changes.