Shropshire murder accused 'unfit to plead'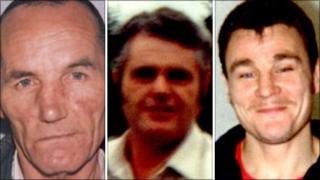 A Shrewsbury man accused of murdering three men in Shropshire in 1994 has been judged "unfit" to plead.
Robin Ligus, 59, was charged with murdering Trevor Bradley, Brian Coles and Bernard Czyzewska in 1994.
Their bodies were found in different parts of Shropshire between April and November of that year.
Mr Ligus has undergone a psychiatric assessment. The case is scheduled to be heard again at Birmingham Crown Court in June.