Shropshire Olympian Festival needs 1,000-voice choir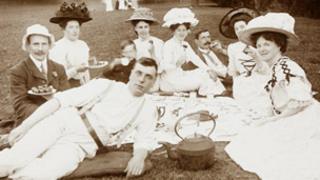 The organisers of Shropshire 1864 Olympian Festival in June are hoping to recruit 1,000 people to sing the county anthem at the close of the event.
The three-day festival is being staged at the Quarry in Shrewsbury and will feature sports and culture events dating back to Victorian times.
The festival music director, Mary Keith, said everyone was welcome regardless of age or singing ability.
The festival opens on 17 June with team sports for local schools and a variety of arts competitions and demonstrations of playground games, country dancing and craft demonstrations.
On the second day, teams dressed in Victorian costume will compete for a grand prize in sports including tilting, eight-legged races, pig catching and jingling.
The Great Victorian Picnic is on 19 June and features games and races, displays and entertainment, and ends with the choir singing the anthem.
The words and music for the anthem and how to join are on the Shropshire 1864 Olympian Festival website.