Shropshire community gets post office back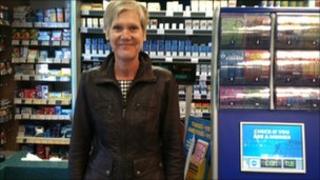 A Shropshire community which lost its post office three years ago is to get a new branch following a long campaign.
The new post office in Castlefields in Shrewsbury should open in the local Spar shop following consultation.
The Post Office said it had always intended to continue services in the area and had explored several options.
Councillor Alan Mosley said he was delighted: "It's a wonderful day for the residents who've continued pressure to get the post office back."
The post office closure in 2008 was not part of the company's national reorganisation and Mr Mosley who represents the ward, praised the Post Office for honouring its commitment to the community.
'Happy people'
Jill and Paul Colley who run the Spar shop in the Precinct in Castlefields, hope to open the new post office in August.
Mrs Colley said it had been a time-consuming process but she felt it was important to have a post office back.
"We're on a bus route into the town, it's easy to park, it's going to be convenient for everyone in the area."
Julie Thomas from North Shrewsbury Friendly Neighbours which supports older people said the nearest post office was about two miles away.
She said Castlefields had become much quieter since the post office closed in 2008 and since then a volunteer had helped to collect pensions for residents.
Ms Thomas said the announcement of the new post office was great news: "We'll have lots of happy people around Castlefields."