Telford and Wrekin targets co-operative council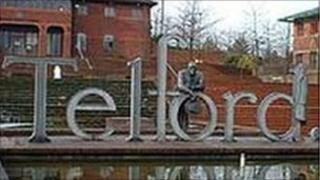 Telford and Wrekin's new Labour administration has said it intends to form a "co-operative" council.
The move could see voluntary organisations or private businesses take over council services.
Councillor Shaun Davies said he was looking for "better and cheaper" ways of doing things.
Mr Davies has been appointed to a new post as cabinet member for co-operative council and partnerships.
The approach is one pioneered by Lambeth's Labour council, whose plans include community-run libraries.
Dubbed the "John Lewis council", Lambeth has said it is redrawing the relationship between council and local residents.
Although the ideal is one adopted by Telford and Wrekin, it said money was also at the heart of the decision.
'Quick fix'
Mr Davies said: "The issue comes about because of the cuts that central government are imposing on local councils.
"We have to do things differently. If we don't, services will go."
Lambeth's example has shown, however, that this isn't a quick fix.
While the London council announced its intentions in May 2010, the report into how this might be achieved was not published until the end of January.
Telford needs to make £35m of savings over the next four years. But, because of the way savings are weighted, £20m needs to be found within the next year alone.
New council leader Kuldip Sahota has arranged a meeting later in the month with Eric Pickles.
Mr Davies said Mr Sahota would be lobbying the Secretary of State for Communities and Local Government for more time and more money.
Whether the council secures the additional funding it is hoping for, its co-operative plan is likely to blend well with David Cameron's Big Society message.
"If people think the co-operative council is the Big Society, well I welcome their support... let's work together," Mr Davies said.
Track record
Lambeth council leader Steve Reed said it had announced its co-operative plans several months before the Big Society was launched.
The time taken by Lambeth to publish its plans means there is very little track record to give people in Telford a glimpse of what might lie ahead.
Although some services could be delivered by charities or even small businesses, Mr Davies said that the council would not be walking away from its responsibilities.
"It's not a case of passing on the responsibility. It's about working with them [other organisations].
"It's about commissioning them and when I talk about commissioning, it's about funding them as well to do specific things," he said.
Telford Council for Voluntary Service (CVS) is one body likely to be involved in any discussions. During the last Conservative administration, its funding was cut by £80,000.
On 27 May Telford and Wrekin started a 100-day review of its budget.
Mr Davies said he could not commit to reversing the decision regarding CVS. Neither did he rule out other cuts.
"This is not a pain-free option. This council cannot guarantee every service. Equally, it can't guarantee every job," he said.