Tibberton villagers back community shop plans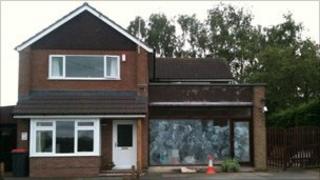 People in a Shropshire village have launched a bid to run their own community shop after the only local store closed down.
Villagers in Tibberton, near Newport, decided to go ahead with the plans at a meeting on Monday night.
About 60 people have volunteered to work at the shop and some £6,000 has been raised in donations or interest-free loans.
The group said they hoped to have the shop open for business by November.
Campaigners said they believed it would be commercially viable and any profits would be invested in the village hall and the shop itself.
The previous village store closed two years ago, when its owners retired. They have since decided to convert the building into flats.
Gerry Stokes-Harrison said its closure had changed the "feel" of the village.
"You hardly ever see anyone walking up and down the village. You don't see people... standing and nattering," she said.
The group intend to build the new shop next to the village hall and they said local builders were offering their time for free.
According to the Plunkett Foundation, a charity which promotes rural commerce, there are some 260 community shops in the UK. Last year they shared a turnover of £33m.