Wenlock Olympian Games events under way this weekend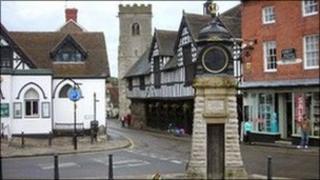 The bulk of events in Shropshire's Wenlock Olympian Games will be held this weekend.
The event, which is now in its 125th year, started on 3 July and will finish on 11 July.
The games have been held almost every year at various locations in Much Wenlock since 1850, attracting athletes from across the UK.
The games were the inspiration for the modern Olympic movement with one of the 2012 mascots named Wenlock in honour.
Saturday's games will include tennis, bowls and netball.
On Sunday sports include football, archery and fencing.
Admission for spectators to any of the events is free.