IPCC clears arrest death West Mercia police officers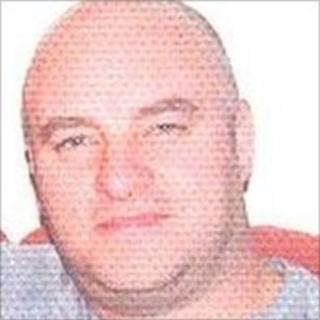 The Independent Police Complaints Commission (IPCC) has said officers acted appropriately in the case of a Shropshire man who died after arrest.
Jason Pearce, 38, from Telford, was arrested in Market Drayton on 5 June 2010 following a disturbance.
He collapsed while being restrained by officers and died at the scene.
Earlier this month an inquest concluded Mr Pearce died from a heart attack brought on either by drug use, or a condition known as excited delirium.
Some doctors believe excited delirium (ED) can lead to a heart attack.
Jason's uncle Dennis Pearce, from Wellington, said the family had accepted the inquest ruling, but added it was disappointing not to know whether Jason had died from ED or drug toxicity.
Dennis Pearce said he hoped a committee would be set up to investigate the condition and issue nationwide guidance to police forces.
"Until they've got a thorough understanding, training is not necessarily going to save lives," he said.
Forensic pathologist Dr Nicholas Hunt had told the inquest the condition was often connected with drugs and could cause strange behaviour, including paranoia, incoherent shouting and trying to get to "perceived safety".
The IPCC said neighbours had called West Mercia Police shortly after 1700 BST, and Mr Pearce was reported to be "screaming and shouting".
'Difficult situation'
The investigation heard that two officers arrested Mr Pearce for a public order offence after failing to calm him down.
IPCC Commissioner Rebecca Marsh said: "The officers faced a difficult situation with a man acting in a manner which they believed presented a potential threat to himself, members of the public and to themselves."
She added that the investigation had heard from a number of independent witnesses.
Commissioner Marsh said the investigation had identified issues with the training of officers in dealing with the potential risk of ED while restraining somebody.
The investigation recommended that appropriate training was given to all operational officers.
West Mercia Police said it had already acted on the recommendations and issued guidance to officers.