Visitors flock to Wroxeter Roman-style villa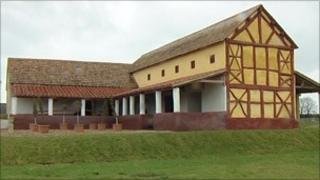 More than 33,500 visitors have been to the site of a newly-built Roman style villa since March.
English Heritage said it was delighted with the figures, especially when compared to the 9,067 visitors the Shropshire site had last year.
The site in Wroxeter, once the fourth largest Roman city in Britain, was the focus of a Channel 4 documentary, called Rome Wasn't Built in a Day.
The series saw builders try to recreate a villa using traditional tools.