Labour unveils new budget at Telford & Wrekin Council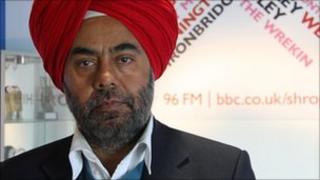 Labour has published a new budget after winning control of Telford & Wrekin Council in the local elections in May.
The Conservatives had pledged to spend £18m regenerating the borough but said they also had to save £20m next year.
When the Labour party won control it said it would spend the first 100 days in office drawing up a new budget.
Labour leader Kuldip Sahota said he wanted to get the new budget right to minimise the pain of cuts. He said his new budget saved an extra £3m per year.
Council move
Mr Sahota said the revised budget would save £3m out of a total £35m of cuts the council planned to make within the next three years.
The revised budget has abandoned plans to move the council offices from Malinslee House to a prominent location within the new Southwater shopping and entertainment complex planned for the town centre.
Mr Sahota said the savings would be used to protect front-line council services.
The former Conservative leader Andrew Eade said the Labour budget had not taken into account all of the costs and some of the savings identified were the same as the Tories had earmarked.