Shropshire Council to sell £13m of assets to save cash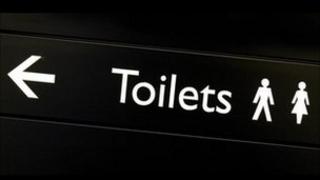 Shropshire Council is planning to sell off £13m of its assets this year to save money and fund building projects.
The council owns more than £800m worth of properties and land.
Councillor Robert Tindall said a lot of properties had been inherited when the unitary authority was created.
"The major thrust of this exercise is to see what we need in order to perform as well as we can. What we really honestly don't need we can dispose of," he said.
He added: "We've inherited offices and building, yards and compounds and we think, roughly speaking, we are probably between 20% and 30% under-occupying them."
Mr Tindall, who is the portfolio holder for the Conservative-run council's assets, said the aim was to streamline its holdings.
He said the council would be looking carefully at development and planning opportunities to maximise the value of the properties it planned to sell off.
Shropshire Council needs to make cuts of £76m to its budget by 2014.
Shared buildings
There were other ways of saving money, Mr Tindall said. He suggested sharing buildings with government agencies to share the heating, lighting and rates bills.
An aspect of the sell off which could be contentious is the provision and upkeep of public lavatories.
Mr Tindall added he had not supported the creation of a unitary authority for Shropshire.
"You're bound to have problems with dealing with assets which are spread all over the county and the public conveniences are one such thing... It's far better if the town councils look after them," he said.