West Midlands Areas of Outstanding Natural Beauty on TV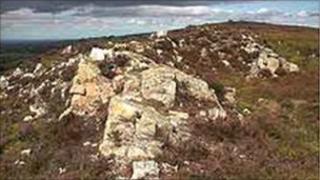 Five Areas of Outstanding Natural Beauty across the region are to feature in a BBC Midlands Today series.
Reporter Bob Hockenhull will be exploring the Stiperstones, the Wye Valley, the Malvern Hills, Cannock Chase and the Cotswolds.
He will be looking in depth at the recent £2m lottery funding awarded to the Shropshire Hills.
The money will be used to ensure that the industrial heritage of the area is recognised and preserved.
As well as the Stiperstones, the Heritage Lottery Fund grant will be used for the Corndon Hill area just over the Welsh border.
The aim is to restore mining relics, improve conservation of wildlife habitats and create better cross-border access and interpretation. The money will also be used to develop the promotion of local products and services.
Bob Hockenhull also finds out about the pressures facing farmers as they return to the Malvern Hills with their livestock, and why the number of canoes on the Wye has doubled in five years.