River Severn fence built after Mark Hodnett death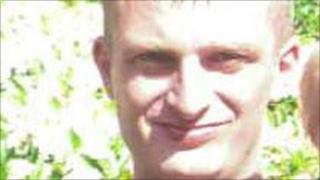 Fencing will be put up along a section of the River Severn close to where a man was found dead in the river.
The body of Mark Hodnett, 27, was found on 18 August, five days after he was last seen in Shrewsbury town centre.
A Facebook page and iPetition was started in July by friends calling for safety barriers along the river bank.
The iPetition has about 300 signatures. Shropshire Council said extra fencing would now be erected by Dana prison close to a ramp leading to the river.
The fencing was recommended by a taskforce of Shropshire Council, West Mercia Police and Shropshire Fire and Rescue Service that was set up earlier in the year to review river safety.
West Mercia Police said there had been more than 20 deaths recorded in the River Severn in Shrewsbury since 2005.