Police apologise to murder victim's family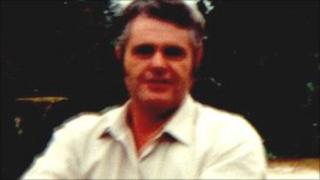 Police have apologised to the family of a Shropshire man murdered almost 17 years ago.
The body of 57-year-old Brian Coles was found at his home in Higher Heath, near Whitchurch, in October 1994.
An initial investigation by West Mercia Police did not treat the death as suspicious.
In July this year, a jury at Birmingham Crown Court found that Robin Ligus, 59, from Shrewsbury, was responsible for the death of Mr Coles.
Ligus was deemed unfit to plead after he suffered a stroke.
The jury, which convicted Ligus in a trial of facts, found that he had killed Mr Coles by beating him to death with an iron bar.
Temporary Deputy Chief Constable Simon Chesterman led a review of West Mercia Police's 1994 investigation and found it to be unsatisfactory.
'Long ordeal'
Mr Chesterman said: "In 1994, those dealing with Mr Coles' death made the judgement that it wasn't suspicious and as such it was not as thoroughly investigated as it should have been."
The deputy chief constable met Peter Coles, Brian's cousin, to apologise on behalf of the police force.
"As well as apologising to the Coles family for the quality of the 1994 investigation, I thanked them for the dignified manner in which they conducted themselves throughout what must have been a long ordeal for them.
"They waited nearly 17 years to see justice for Brian Coles and I am pleased that they take some comfort from the high standard of the reinvestigation," Mr Chesterman said.
Police said the reinvestigation, which lasted more than five years, was particularly difficult due to the absence of DNA evidence.
Mr Chesterman also praised Detective Inspector Andy Parsons, who led the reinvestigation.
Peter Coles said: "I would like to thank DCC Chesterman for meeting with me and for the letter of apology. I would also like to thank Andy Parsons and his team for bringing the case to a conclusion."
The hearing at Birmingham Crown Court in July also found Ligus responsible for killing Trevor Bradley in 1994.
He was already serving a prison sentence for murdering Robert Young, in the same year.
Ligus is due to be sentenced at Birmingham Crown Court on Friday, 23 September.