Builder William Varey jailed for conning customers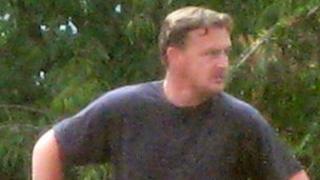 A Shropshire builder has been jailed for two-and-a-half years for conning customers out of thousands of pounds.
William Varey, 32, from Church Street in Ightfield, near Whitchurch, pleaded guilty to eight charges of fraud and misleading practices last month.
On Friday, Shrewsbury Crown Court heard Varey had targeted vulnerable and elderly people.
Sentencing, Judge Robin Onions described Varey as a "nightmare", who was "about as straight as a banana".
The sentence took into account a similar conviction in 2006, in which Varey was jailed for three years for obtaining by deception £32,000 from an elderly woman in Worcester.
'Very poor quality'
Shrewsbury Crown Court court heard Varey had sometimes overcharged customers by as much as three times the real value of the work.
The prosecution followed an investigation by Shropshire Trading Standards.
The cases included three neighbouring houses in Market Drayton, cold-called by Varey in October and November 2010.
He persuaded elderly householders, including an 83-year-old disabled man, to contract small pieces of work from him, before then inventing larger, apparently essential work.
Trading standards said Varey had attempted to charge almost £15,000 for work at the three homes, much of which was "unnecessary and of a very poor quality".