Tibberton village shop shares on sale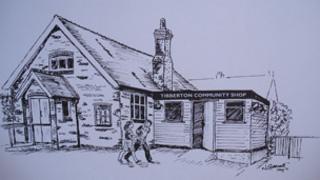 Shares in a community shop for a Shropshire village have gone on sale.
Residents of Tibberton are invited to buy the £10 shares in a bid to raise £8,000 to complete the shop, which will be owned and run by the village.
The village has not had a permanent shop since 2009. A temporary one, housed in a public house, closed in November 2010.
The not-for-profit shop will be housed in a portable building next to the village hall.