Telford schools' expansion plans approved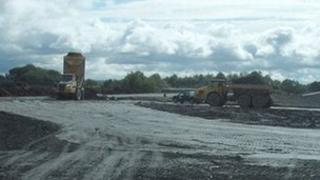 Plans to rebuild a Telford school and expand two others have been approved.
Telford & Wrekin Council's plannig board has given permission to an application to build a new 900 place sports and learning community building.
The building would replace the Phoenix School, in Dawley. Four new classrooms and a multi-purpose hall at Newport Girls High will also be built.
Plans for Mount Gilbert School, in Dawley, were also approved including creating a secure play area.
The school will also house a skills centre and external dining facilities.
Fantastic news
The proposals form part of the Building Schools for the Future programme with funding coming from the programme and a range of other sources including the council.
The cost of the new school building is £18.5m with some of the money to be used to build an extra large sports hall with 495 retractable seats for competition games, a floodlit artificial surface rugby pitch, athletics track, three football pitches, a cricket pitch, six tennis courts and a BMX track.
At Mount Gilbert, the new skills centre will allow the school to incorporate into the curriculum BTEC qualifications and similar vocational experiences such as training the pupils in car maintenance work.
Councillor Paul Watling, cabinet member for children, young people and families, said: "The granting of detailed planning permission for all three schemes is fantastic news and means we can now progress with the next phase of our Building Schools for the Future programme.
"The future looks very bright for education in Telford and Wrekin."