Much Wenlock meeting over localism trial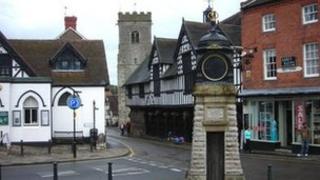 People in a Shropshire town taking part in a localism trial can have their say about where new buildings should go in their area at a meeting later.
Much Wenlock, which was named among 17 pilot areas, will receive £20,000 to draft plans, which could be enacted once the Localism Bill becomes law.
Residents can express their views at Priory Hall at 19:00 GMT on Tuesday.
A steering group has identified themes including housing and the environment, which people can also respond to.
The group, which includes councillors and residents, has also organised a second initiative to launch the project, a drop-in event between 11:00 and 13:00 GMT on Saturday.
The draft plans must comply with national planning policy, law and local strategy, and be backed by at least half the voters in a local referendum.
Labour has said it would make council planning "incoherent and ineffective".