Tibberton village store opens after year without shop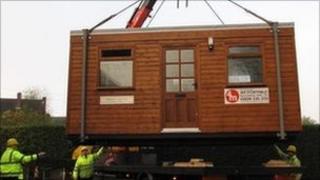 A community-run shop has opened in a Shropshire village that has been without a store for more than a year.
Tibberton, near Newport, lost its only shop, based within a local pub, in November 2010.
Villagers bought shares to raise £8,000 towards the cost of the new building, which will be owned and staffed by members of the community.
Campaigners said they believed it would be commercially viable and any profits would be reinvested.
The village hall could also benefit from any profits the group said.
The small wooden store was made in Wem and delivered to the village on the back of a lorry in October.