Supt James Tozer named new Shropshire police commander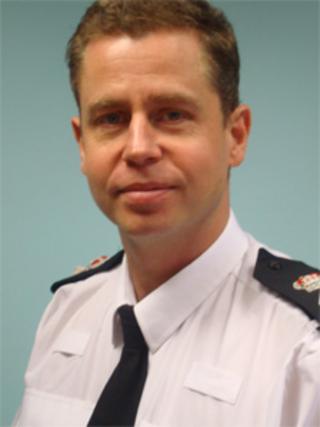 A former head of Shropshire CID has returned to the county as its head of policing.
Supt James Tozer's appointment follows the promotion of Pete Lightwood to Chief Superintendent.
Supt Tozer has 20 years' experience and has most recently been in charge of Intelligence in West Mercia Police's Protective Services Command.
Shropshire is the largest of the five policing units within the West Mercia force area.
Supt Tozer said: "Having previously worked in the county I am familiar with the area and the challenges it can pose.
"I am looking forward to returning to Shropshire and working from Shrewsbury police station again".
He is also former head of territorial policing in Telford and Wrekin.
Supt Tozer said his main priorities would be to reduce crime and tackle anti-social behaviour.
He urged the community to work with the police to help tackle "the people, places and problems that will make the biggest difference".
Ch Supt Lightwood has taken temporary charge of West Mercia's Territorial Policing Command.