Shropshire fishing pool receives improvement funding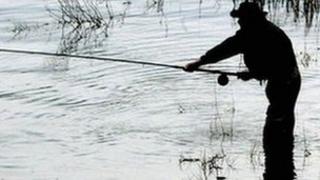 A fishing pool in Shropshire has been awarded £50,000 to improve access including for people with disabilities.
Donington Pool, in Albrighton, will get new fishing pegs and an access platform to allow all visitors to get to the water's edge.
Shropshire Council and Donington and Albrighton Local Nature Reserve Management Committee are now looking for volunteers for the project.
A volunteer day will be held on 19 January from 10:00 to 15:00 GMT.
The day will involve the building of a bird feeding station and planting native shrubs and trees.
All tools and training will be provided.