Shrewsbury car park reopens after Severn level drops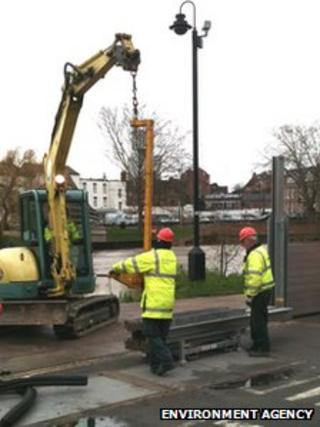 A Shropshire car park which was closed following flooding has reopened.
Frankwell Car Park, in the centre of Shrewsbury, was closed earlier this week because of high water levels on the nearby River Severn.
A clean-up operation was organised by Shropshire Council this morning to remove silt which had washed on to the car park.
Between 500 and 600 spaces are now available with a few smaller areas remaining cordoned off.
Flood defences were put up in Frankwell by the Environment Agency earlier in the week but they were removed on Friday.
Peak levels were expected to reach Ironbridge and Bridgnorth by Saturday afternoon, the agency added.