Teenager champions Olympic links of Much Wenlock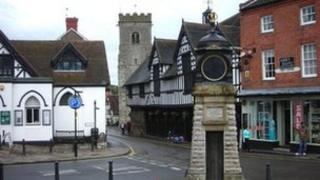 A teenager from Shropshire is taking a leading role in promoting the town that provided the inspiration for the modern Olympics.
Danny Budd, currently studying for his GCSEs, is helping to chair an events group in Much Wenlock.
The pupil said he was "very proud" to help his home town capitalise on being "in the spotlight" with the games taking place in London in the summer.
One of the 2012 mascots has already taken its name from the town.
The 15-year-old added that he was "looking forward to telling the world about the story of William Penny Brookes", the man credited with reviving the Olympian ideal in the 19th Century.
"It's just great to show what Wenlock can offer and the whole story of Wenlock."
Last month Sharon Tinbrell, of the town's chamber of trade, said more parking and public toilets were desperately needed for any planned events, one of which includes the Olympic torch relay on 30 May.