Woodlands Primary head teacher's term-time break criticised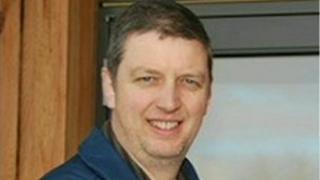 A Shropshire head teacher has been criticised by some parents for taking a holiday during the school term.
John Demmerling has taken a week-long skiing break from Woodlands Primary School despite a strict policy against parents taking children out of school.
He was allowed to take the time off in lieu for working extra days unpaid at Christmas, as the school relocated in Telford school governors said.
Parents taking children out of school in term time can face a £100 fine.
In 2010, latest figures showed the school had an absence rate of 5.8%, higher than the England average of 5.4%.
'Agreed by governors'
Parent Hannah Bowen said: "I've not had much dealing with him, but don't agree with him going on holiday.
"If you take your kids out on holiday you get fined £100.
"I think it's wrong. If I was to do it, I would have a fine in the post."
Belinda Offland, the chair of governors, said the school moved premises from Woodside to the Abraham Derby Learning Academy site in Telford, in January and the extra work was to help minimise disruption.
"It was agreed by governors that those teachers who worked extra days and above normal working days during this period, to ensure that the school was ready and safe for the children, could take time off in lieu," she said.
Mr Demmerling worked the week before Christmas which was school holiday time and throughout half-term week to resolve outstanding jobs with builders.
"In both instances, extra time worked by Mr Demmerling and other staff has been unpaid," she added.
"The school's governing body agreed that, considering these circumstances, Mr Demmerling could take a week off, which he is now doing."